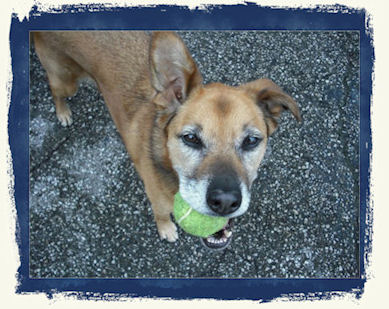 I have used these front connecting harnesses with great success for teaching new behaviors and for walking your dog.
Pet Safe carries the Gentle Leader Head Collar: Generally I recommend the wide 5/8 nose loop for Medium and Large sizes. There are contraindications for this depending on the conformation of the dog's head. Available online in the wide strap nose loop. If you have a question regarding fit/style please contact me.
The Treat and Train is a tool to help with unruly behaviors along with having a fun quality to teach new behaviors or tricks.
For anxiety problems from fear of of thunder/lightening/storms or any kind to unruly barking check out these anxiety vests that can help immensely combined with a solid behavior change program. A portion of your purchase goes to the rescue of your choice.
The HALTI head collar is more comfortable for many dogs and has a padded nosepiece.
Dog Muzzles: If you need to muzzle your dog, I recommend the Baskerville Ultra dog muzzle or Italian Basket Dog Muzzles.
Clean Run is a great resource for many hard to find items.
Click here for information on "clicker" training, books and supplies.
This training treat pouch is small and easy to use for reinforcing desired behavior and for classical conditioning